Cloud Licensing Specialist
149164
Technical and Operations
Christchurch
,
Canterbury
September 25, 2019
Cloud Licensing Specialist
Industry leading IT solutions provider
Vibrant culture and work/life balance
Ongoing growth and opportunities
Our client, Computer Concepts Ltd (CCL), is an established Kiwi brand with a name built on delivering innovative and cutting edge IT consulting, project management and support services to a range of clients. CCL are known for producing a range of quality services and tailored solutions, designed and rolled out by a team of motivated and experienced professionals. Due to ongoing growth and success, they now have a new opportunity for an experienced and motivated Cloud Licensing Specialist to join their diverse and high performing Licensing Team, with added flexibility for the role to be based in either of Auckland, Wellington or Christchurch.
Managing CCL's Cloud Solution Provider and Service Provider Licensing programs, central to your success in the role will be drawing on your expertise to advise and guide clients through cloud based services migrations. This is an ideal opportunity for a driven, energetic and up to date professional with excellent stakeholder engagement skills and commercial nous. You will be a level-headed team player with the wherewithal to deal effectively with a range of personalities, in a vibrant and passionate organisation where no two days are the same and the pace of work is high.
The role:
Managing Cloud Solution Provider (CSP) program
Managing Service Provider Licensing program
Focusing on building lasting client relationships
Partnering with clients to create ongoing success
External and internal stakeholder engagement
Becoming subject matter expert
Skills and experience in any of:
Service Provider Licensing background
Cloud Solution Provider (CSP) program
Public Cloud subscription management and cost optimisation
Provisioning and user management of Office 365 services
Strong stakeholder engagement & business acumen
Licensing/ Cloud certifications advantageous
Adaptable to less structured environments
Flexible, innovative, and proactive
Excellent communication skills
Benefits:
Part of an industry leading organisation
Motivated team in a positive environment
Competitive remuneration package
Career development potential
If this is the next opportunity you have been looking for to bring real value and take your career to the next level with a strong and established business, then apply now!
For a confidential inquiry contact Matt van Tuinen on 021 998 383
Apply on line at www.echelongroup.co.nz
Applications close 13 October 2019
To be considered you must contact Echelon Group directly as applications through other agencies will not be considered or accepted.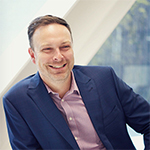 For a confidential enquiry, contact Matt van Tuinen on 03 335 3270 or 021 998 383.

Email: matt.vantuinen@echelongroup.co.nz.

Please apply online at www.echelongroup.co.nz or click on Apply Now.