Intermediate Mechanical Design Engineer
149140
Technical and Operations
Picton
,
Marlborough
September 20, 2019
Intermediate Mechanical Design Engineer
Customized engineering solutions
Established and out of the box NZ business
Ongoing development opportunities
Our client is a well-established, privately owned NZ business situated at the top of the South Island who design and deliver customized engineering solutions to a range of clients. They are dedicated to providing high quality robotics products that meet or exceed their customers' requirements. Their products range from conveyor systems to industrial robotics and their experienced and dedicated team are strategically positioned to be able to service all of New Zealand, providing strong customer service on a range of process automation and robotic equipment.
Due to growth, there is opportunity for an Intermediate level Mechanical Design Engineer to join the team and contribute to developing various engineering solutions. There is a strong design element to this role and for the right person, who is keen to learn and absorb information and has a go-getter attitude it could well develop into a full Mechatronics role.
The role:
Custom equipment design of automated and robotic solutions
Supporting build and testing of custom equipment
Product design and sheet metal fabrication
Process engineering and hardware specification
Working within budgets and timeframes
CAD modelling with Solidworks
Skills and experience:
Some understanding of machining, fabrication, sheet metal, plastics and casting
NCE/ tertiary qualifications advantageous
Abilities in Solidworks 3D modelling
Ideally Mechatronics background
Looks for solution instead of the problem
Well organised and good self-manager
Determined with high attention to detail
Good stakeholder engagement skills
A track record of over-achieving on goals
High level of enthusiasm and energy
Good work ethic
Team player
Benefits:
Competitive remuneration package
Development potential
If this is the next opportunity you have been looking for to bring real value and take your career to the next level with a strong and growing business, then apply now!
For a confidential enquiry contact Matt van Tuinen on 021 998 383
Apply on line at www.echelongroup.co.nz
Applications close 4 October 2019
To be considered you must contact Echelon Group directly as applications through other agencies will not be considered or accepted.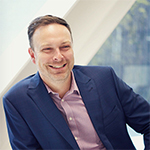 For a confidential enquiry, contact Matt van Tuinen on 03 335 3270 or 021 998 383.

Email: matt.vantuinen@echelongroup.co.nz.

Please apply online at www.echelongroup.co.nz or click on Apply Now.